CLIMATE CHANGE, POLLUTION, BAD MANAGEMENT
Water - the most critical resource
How much water do we use in food production?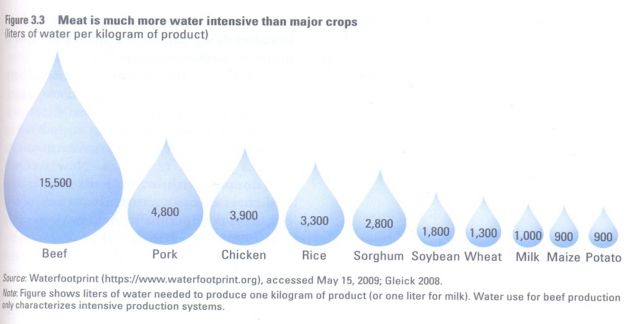 Water resources in risk (BOD, N, El. Cond)

(www.worldbank.org/qualityunkown)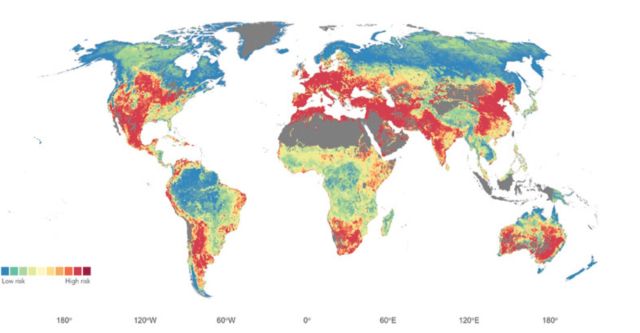 Number of water quality parameters violated in Europe 2000/2012



Global fertilizer production and consumption 1961/2014
Average water treatment costs (WB 2019)
Global decline of fresh-water fish population
Emissions of plastic waste in rivers and oceans
Water resource problems in Serbia

Only 13% of surface water resources are domicile, others are transit. Ecological status of surface waters: only 7% are good quality, 0% are excellent.




Chemical status of surface waters: 80% are good.




Only 56% of municipal water systems have satisfactory water quality. Other 44% do not have satisfactory water quality.




Water losses in municipal water systems are about 35% on average.




Only 37% of water in rural supply systems is satisfactory. Other 63% of water in rural systems is unsatisfactory or of unknown quality.




Water losses in rural systems are unknown.
Unanswered questions
How to keep water resources in Serbia?

Are the man-made water accumulations expected to be the right solution?

What is the socio/ecological consequences of mini-hydropower plants?

Are public water management companies viable policy entities?

What will happen with the subterranean water resources in near future?

Are the fertilizer and fuel subsidies, (so popular in our agricultural policy) in fact, totally contra-productive and harmful?


Do we have an adequate climate change adaptation policy mix in agriculture?
Climate Change and Agriculture

According to some raw and preliminary findings made on the Faculty of the Agriculture University of Belgrade, the annual amount of direct damage caused by drought on the most important agricultural plants varied from 110 million to 305 million Euro in 2017, from 147 million to 368 million Euro in 2018, and from 135 million to 350 million Euro in 2019.




These are just drought damage estimates, without "hurricane costs" of unexpected weather events.




The estimations were based on a restrictive assumption that food market prices would remain unchanged. The expected crop losses were assumed to be in an interval between 3% and 8%, like the one used in the similar analysis in Croatia (A Climate for Change - Human Development Report Croatia, 2008) and in Montenegro (The Economic Impact of Climate Change in Montenegro: A first look UNDP, Montenegro, 2010).



What has to be done in regulatory, economic and financial policy?
Sooner the better!

Paradigm shift in water management - a step forward towards EU!

Resource policy based on the river basins, not according to the local political interests.

Water price reform. New pricing for subterranean water resources.

Seasonal pricing for agriculture (French model). Yes or no?

Block-tariffs for water consumption. Ex post, or Weather-sensitive pricing.

New design of water effluent charges, volumetric approach based on quantity and pollution type.


Genuine water funds, independent from the State budget.

Earmarking of water revenues.

By Radmilo V. Pesic, Ph.D. (Econs)
The author is a Professor of Economics at the University of Belgrade, Department of Agricultural Economics. 
He is a member of the Scientific Committee of the International Water Conference. For more details, please see www.radmilopesic.com

References
Alexandratos, N. & Bruinsma, J.2012. World agriculture towards 2030/2050: the 2012 revision. ESA Working Paper No. 12–03. Rome.

FAO. 2017 The future of food and agriculture – trends and challenges. Rome.

Fiskalni savet RS (2018) Investicije u zaštitu životne sredine: društveni i fisklani prioritet. Beograd

MPŠV (2001) Vodoprivredna osnova Republike Srbije Ministarstvo za poljoprivredu, šumarstvo i vodoprivredu, Institut za vodoprivredu "Jaroslav Černi" Beograd.

NSOR (2008) Nacionalna strategija održivog razvija Republike Srbije usvojena na Vladi RS 09.05.2008.

SGRS (2017) Strategija upravljanja vodama na teritoriji Republike Srbije do 2034. godine. Službeni glasnik RS br. 3 od 18.01.2017.

UNDP (2008) A Climate for Change. Climate Change and its Impacts on Society and Economy in Croatia. Human Development Report

UNDP (2010) Callaway, J. M., Markovik, M., & Kascelan, S. (2010). The Economic Impacts of Climate Change in Montenegro: A First Look

WB (2019) Quality Unknown. The Invisible Water Crisis. Damania R. et.al. World Bank Group